Our Team
Mike King, Owner / Farm Consultant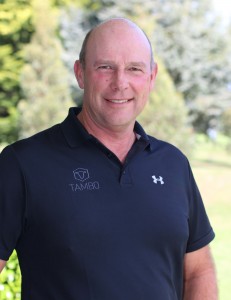 With a career spanning over 30 years, Mike started out as a farm cadet in the Waikato and worked his way up through sharemilker to equity farm manager in Canterbury.
Mike holds a Bachelor of Applied Science, Agriculture and Rural Valuation from Massey University, and was awarded a Massey Scholar.
Mike was responsible for managing one of New Zealand's largest individual dairy farms, Cloverdale Dairies Ltd.
Mike headed up farm operations for New Zealand Farming Systems Uruguay, overseeing the conversion and development of 40,000 hectares and milking 40,000 cows in Uruguay.
Tambo NZ Ltd was formed in 2008 to provide farm consulting and conversion support in Canterbury.
Mike is married to Margaret and they have three adult children. When not at work Mike can generally be found on the mountain bike trails around Christchurch.
Jansen Travis, Owner / Farm Consultant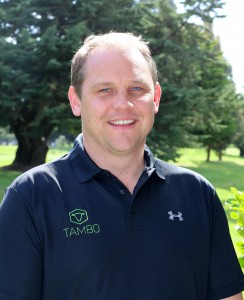 Jansen has a rural background with more than 15 years' experience working in the sector. From an early career working on commercial sheep, beef and dairy properties, Jansen moved on to extension roles in Beef + Lamb and then FarmIQ, working with farmers to help them improve their farming systems. His experience includes enhancing on-farm productivity, farm data analysis, strategic farm business planning, project management and discussion-group facilitation. Within the Tambo team, Jansen's primary focus is grazing management, review of land use options and on-farm project management. Jansen holds a Bachelor of Commerce,Agriculture (Valuation/Farm Management) from Lincoln University.
Jansen is married with a young family and enjoys the outdoors and hunting trips.
Stu Bayliss, Farm Consultant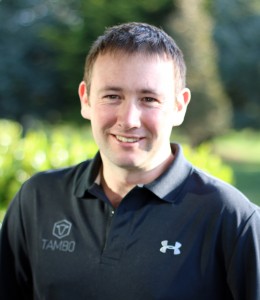 Stu graduated with a Bachelor of Commerce (Farm Management) from Lincoln University in 2006.  He subsequently held a range of roles in New Zealand and off-shore working on farms and in the farm servicing sector.
On his return to New Zealand he joined FarmIQ as Business Manager, working with sheep and beef farmers to monitor, evaluate and improve their farming practises and systems. In this role, he also facilitated on-farm field days and discussion groups.
More recently, Stu assisted with the conversion of a family dairy farm and managed it for the first four seasons, prior to joining the team at Tambo.
Stu is passionate about good pasture and feed management and seeing this transferred into successful financial performance. A strong background of practical and technical knowledge allows Stu to deal with all aspects of farming.
Luke Palmer, Farm Consultant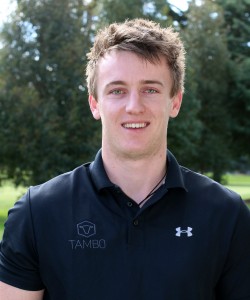 Luke grew up in Southbridge and took an active involvement in his family's agricultural transport and spreading company. He joined the Tambo team in 2018 after graduating from Lincoln University with a Bachelor of Commerce (Agriculture) degree, where he was awarded ETEC Crop Solutions and Heartland Bank Scholarships.
Luke has completed training in Action Network Fundamentals and Extension Design provided by the Red Meat Profit Partnership and is in the process of becoming an accredited Farmax consultant.
Within the Tambo team, Luke's primary role is assisting with financial and operational analysis, planning and budgeting and building on his experience and capability.
Outside of work Luke thoroughly enjoys his sports and spending time with friends and family, with rugby taking up much of his spare time over the winter months and touch rugby during the summer.  Luke is also a volunteer with the Southbridge Fire Brigade.
Tom Turner, Farm Consultant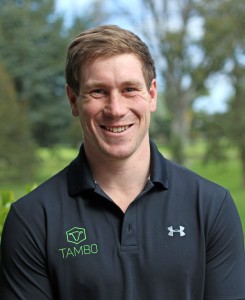 Tom grew up on a large-scale dairy farm with properties near Southbridge and Oxford. Within the family farming enterprise he gained a range of hands-on skills in dairy farming and was also involved with the family sheep, beef and deer farming operations.
Tom graduated Lincoln University with a Bachelor of Agricultural Science and was awarded a DairyNZ Scholarship. During his degree, he spent 8 weeks in the United States mid-west where he attended the annual US Dairy Education and Training Consortium, a summer program for students gaining classroom and hands-on experience into total mixed ration (TMR) feed and management systems.
Since university, Tom worked on dairy farms, progressing through to dairy farm management on a low-cost dairy operation with a strong focus on pasture utilisation to drive efficiency.
In his spare time, Tom enjoys playing rugby and touch and is a keen hunter.
Gill Happer, Executive Assistant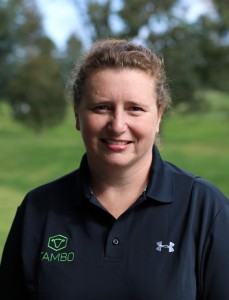 Gill looks after client liaison, office management, appointment scheduling and everything in between.
Prior to joining Tambo, Gill worked in the wool industry in a variety of administrative and grower marketing roles and worked as Executive Assistant to the CEO, Board and Chair of Wool Partners.
A highlight of her career was working on strategies to unite New Zealand wool growers to create the wool industry's equivalent of Fonterra.
Gill and her family are keen sports people and are actively involved in their local community.